Apple's "My Photo Stream" service is set to shut down on July 26, 2023, which means customers who are still using this feature will need to switch to using iCloud Photos before that date.

My Photo Stream is a free service that uploads your last 30 days of photos (up to 1,000) to iCloud, making them available on your iPhone, iPad, iPod touch, Mac, and PC. It predates iCloud Photos‌ and has been largely replaced by iCloud Photos‌ at this point.
Going forward, Apple plans to have all customers use iCloud Photos‌ instead of My Photo Stream. New photo uploads to My Photo Stream will stop on June 26, 2023, and photos will remain in iCloud‌ as usual for 30 days until the point of closure.
Since all the photos in My Photo Stream are stored in their original format on at least one Apple device, there is no risk of losing photos as part of the shutdown process. Apple recommends that users who want to have their photos on a specific device save them to the Photo Library on that device before July 26th.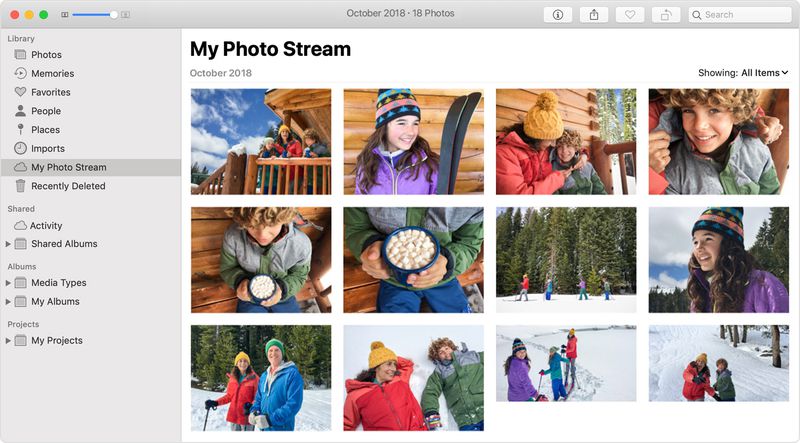 Photos in My Photo Stream can be saved to the Photos app on iPhone‌ by opening Photos, navigating to the My Photo Stream album, selecting individual photos, and using the Share button to save them to the Library. The process is the same on a Mac, but you'll need to drag photos from My Photo Stream into the Library.
Apple suggests that iPhone‌, iPad‌, and Mac users‌ turn on iCloud Photos‌ to view photos and videos across their devices. iCloud Photos‌ is available on iPhones and iPads with iOS 8.3 or later and Macs with OS X Yosemite or later.
"Lifelong beer expert. General travel enthusiast. Social media buff. Zombie maven. Communicator."