Any NATO member needs a consensus. Turkey has been vehemently opposed to Sweden and Finland joining the alliance for a week.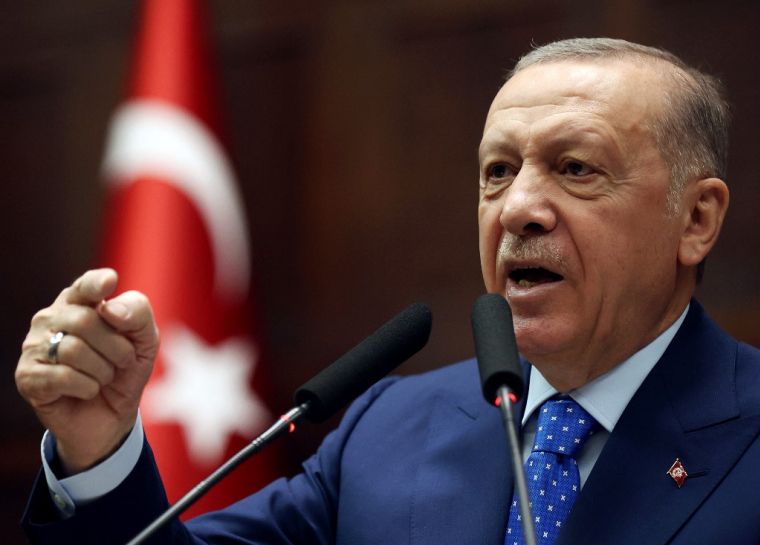 Recep Tayyip Erdogan in Ankara, Turkey, May 18, 2022. (AFP / ADEM ALTAN)
"The center of terrorism, the complete nest of terrorists". Turkish President Recep Tayyip Erdogan on Thursday, May 19 expressed his commitment to oppose Finland and Sweden's application for NATO membership.
"We are determined to maintain our position

We have told our friends that Finland and Sweden do not want to join NATO, and we will continue to stand by this voice, "the head of state announced ahead of the Youth Council on the eve of Youth Day.
"Sweden and Finland are countries that harbor terrorists at home, the PKK and the OPG," he said, hammering the Kurdistan Workers' Party (PKK) and its Iraqi Kurdish allies into the OPG. The PKK is considered a terrorist organization by Ankara, but also by the United States and the European Union. On the other hand, the YPG fought alongside the jihadists of the Islamic State, especially the United States.
Consensus is needed

"We are very concerned about these two countries.

Sweden in particular is a hotbed of terrorism, a complete nest of terrorists

", He insisted.
Recep Tayyip Erdogan recalled the unanimous rule within NATO: "If one country does not exist, (others) cannot accept it". The comments, recorded for a TV show airing Thursday evening, were shared in advance on the Turkish president's official Twitter account.
In his speech, the head of state condemned

"Germany, France and Greece", which "welcomed members of the Feto terrorist organization into their homes"

The movement, led by Fethullah Gulen, a preacher who has lived in the United States since 1999, has been accused of plotting a July 2016 coup attempt. Gave them, and they continue to protect them. "
Turkey has been pushing for a week to block NATO expansion to the two Nordic countries, and on Wednesday hoped that other member states would "listen to (its) concerns."
"Alcohol enthusiast. Twitter ninja. Tv lover. Falls down a lot. Hipster-friendly coffee geek."